Feeling water in your mouth, empty of taste? The world has a lot of delicious dishes, desserts, crispy cookies, and worth to eat chicken spices.
But wait, did you ever taste the delicious dishes of the great culture of Haiti? The richness of nature, the abundance of mountains, and the purity of air give the natural taste of the land, the purity of the heart of the people, and the strenuous efforts of the Haitians. Not only the cuisines of the Haitians are worth eating, they are worth looking at and smelling.
The sweet juices, the fried ages and meat, and the spicy roast chicken in the taste of Haiti is making me restive to eat them now.
Without further procrastination let see what are the famous cuisines of the Haitians, what taste they possess, and what are the methods to make them generally so that we can make them in a better way to make maximum out of them.
Poulet Aux Noix (chicken and cashew nuts)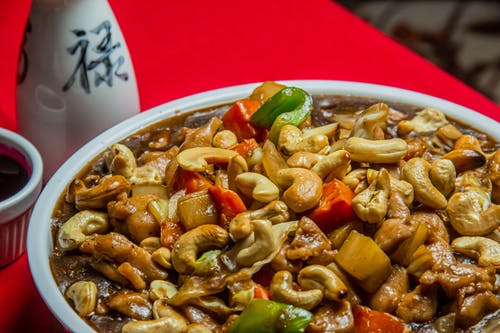 The northern Haitian specialty of chicken with cashew nuts.
The perfect food of northern Haiti. Chicken with cashew nut and in Tomato based sauce give a delicious taste. People are insane to eat it because of the breathtaking smell and tasty taste. You will find this spicy dish from the Town of Cap-Haïtien.
Haitian's White Rice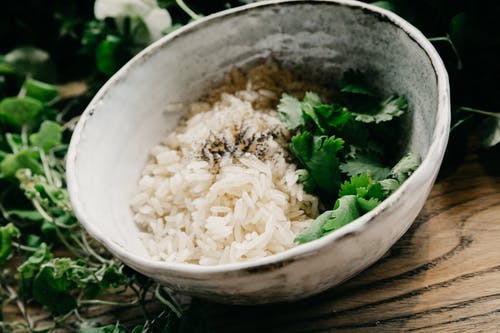 Haitian's White Rice
White rice in Haiti is conventionally available in every city. There are many reasons for their pervasive presence. First, they are easy to cook. Second, they are easy to serve. Third, they are easy to eat and digest.
The deliciousness comes when you add some sugar and milk to it, then the taste is beyond imaginations. Taste it today.
Mais Moulin Ak Zepina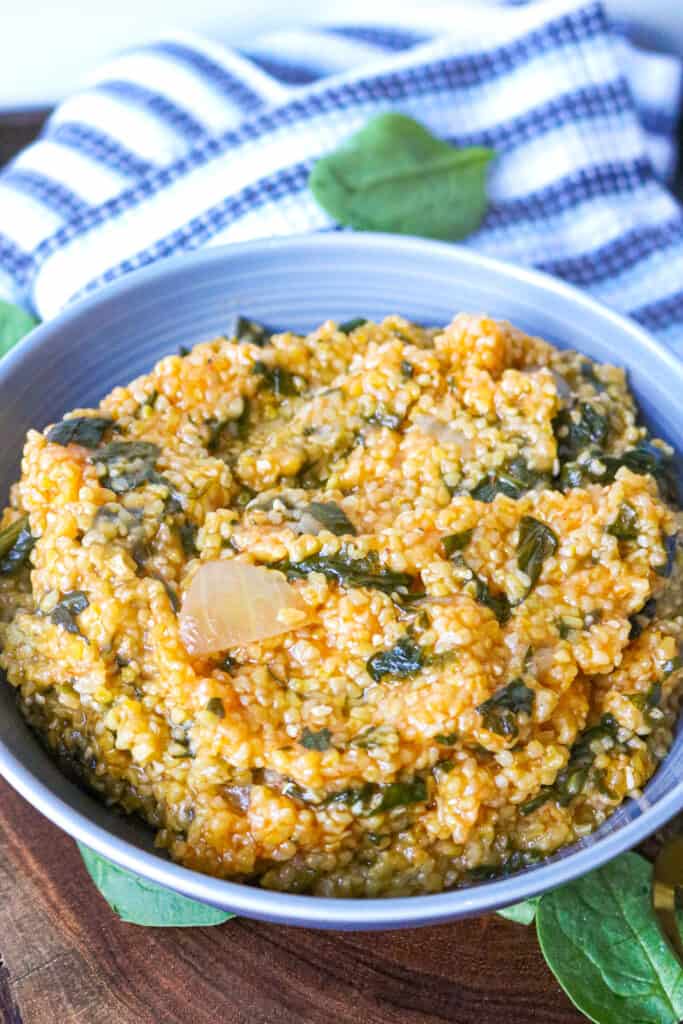 Mais Moulin is a staple ingredient for Haitians. They devour Mais Moulin voraciously. This staple food can be served in many ways.
They prepare this food and spicy twisty dish on famous carnivals in cornucopia amounts to serve a vast number of people.
Griyo (Fried Pork)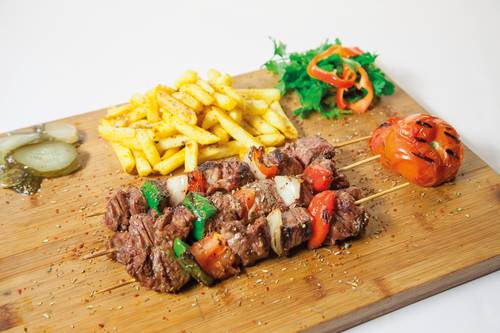 Spicy, twisty, and easy to eat, it is the beloved dish of meat-eaters. Griyo is often served with cabbage salad, spicy pikliz.
People eat it much because of tastiness and deliciousness. The fried element adds additional taste, which people love and often becomes patrons for it.
Griyo is widely available at Quartier Latin in Pétionville. Taste it, share it, and devour it.
Taso/Tassot (Dried Fried meat)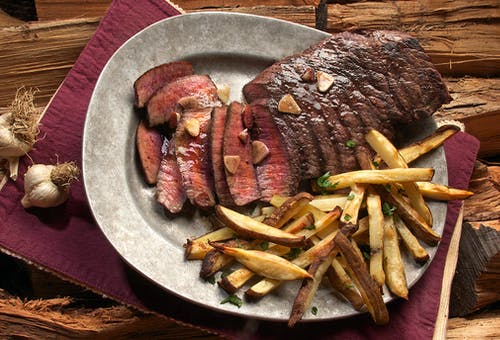 Tassot is a lump of fresh meat for meat lovers. It is first dried and then fried in different spicy tastes. Tassot is common in Latin American and Mexico and is often served to partygoers.
The visitor's favourite food and the aboriginals most favourite meat is the Tassot. You can find it easily at Lakou Lakay Cultural Centre in Milot.
Haitians Spaghetti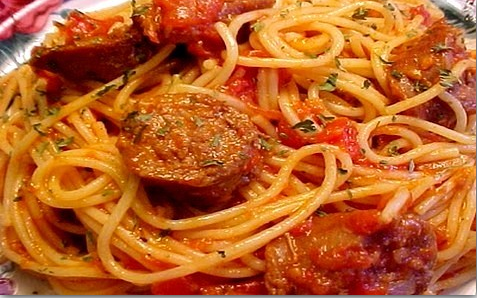 The food from heaven. Spaghetti is a famous onset food for the Haitians for the common recurring festivals and as a common food for family members.
The goodness of Spaghetti is that it is locally prepared and is easily available without the fear of its dearth or shortage.
Pwason Boukannen (Grilled Fish)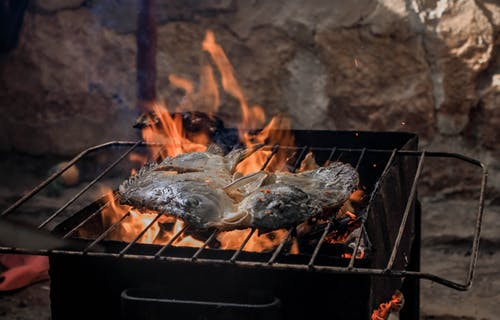 The land of mountains is the land of water pools. Haitian is an exception. It is the paragon of natural beauty and is the home to hundreds of fish species in different water reservoirs.
The cool season and the cold water make a perfect combination for the grilled fishes. They serve the grilled fish in the night parties and the dinners.
They enjoy it with the soda and other famous drinks in the regions.
Indeed, these delicious, spicy, and worth eating dishes are becoming a symbol for the recognition of the Haitians.
Pain Patate Recipe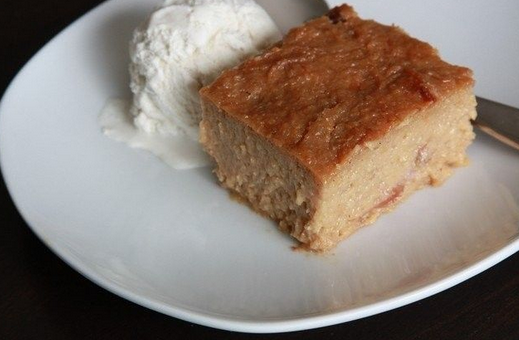 Pain Patate Recipe is a famous sweet dish for the Haitians. They often offer this sweet dish they have eaten the food. As a conventional and cultural norm, they devour it after the formal eating of the food.
They offer this sweet dish to the visitors, travelers, and formal guests who stay in their country for various purposes. They also enjoy this food on the famous euphoric moments to enjoy the happy moments like birthday, when a child first speaks and on some other occasion.
Haitian Legume-Eggplant Stew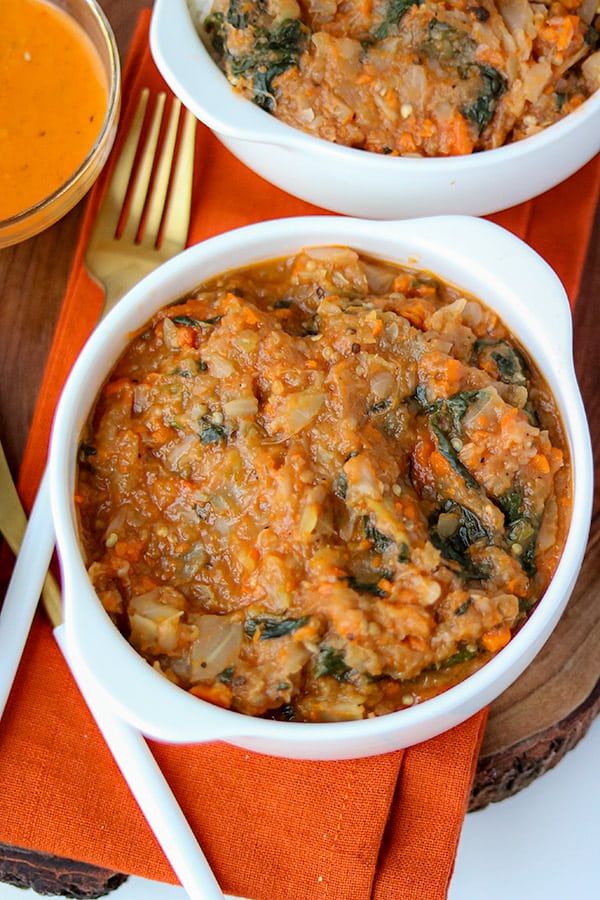 You don't want to miss this vegetable-rich food now. The Haitian Legume Recipe is beautifully manufactured.
The Legume Recipe is a mixture of Onions, Herbs, Tomato Paste, Garlic, Epis, and much more. These ingredients add taste to the already delicious dish.
People devour it and enjoy it con communes and make it a part of their cultural traditions.
Poulet En Sauce Recipe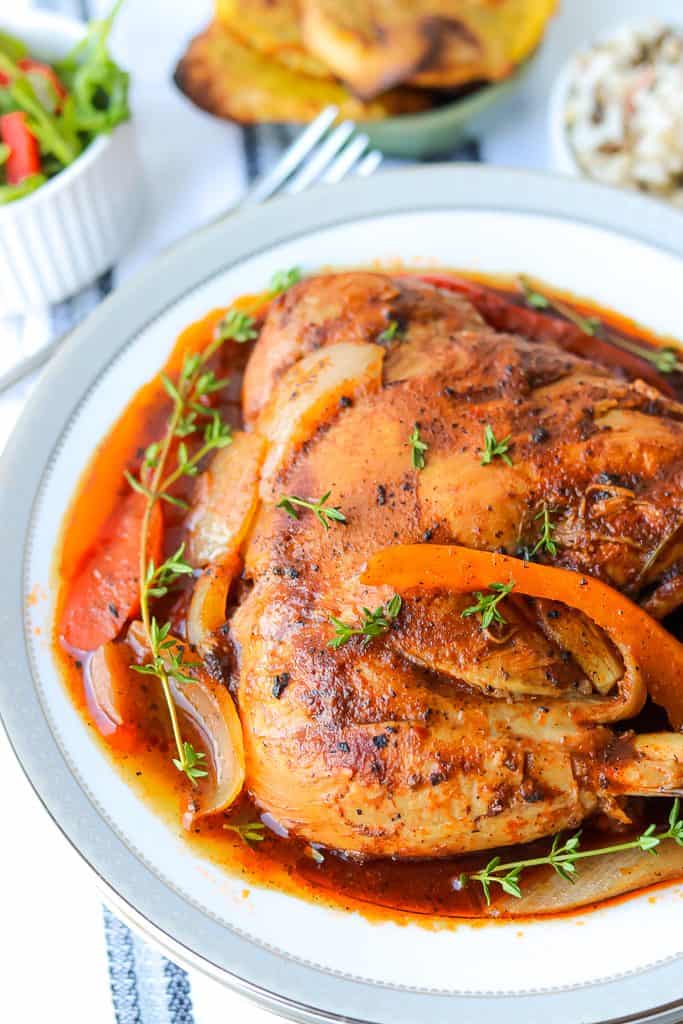 Haitian Chicken Skew recipe or Poulet En Sauce Recipe is delicious food for Haitians. They eat it on cardinals and make different additional recipe mixing the meat sauce and Mais Moulin Dish.
Pikliz-Spicy Coleslaw Recipe
The Pikliz of Haitian is a mildly acidic and most delicious spicy flavor ever you would taste. People used to call the Haitian's Pikliz as Spicy Coleslaw or pickled Coleslaw.
When you come to the fried food, it is the Haitian's favorite food. Pikliz also used to serve with other dishes such as Beef, Pork, Poultry, Rice, Fish, and red beans.
Crispy Air Fryer Fried Okra Recipe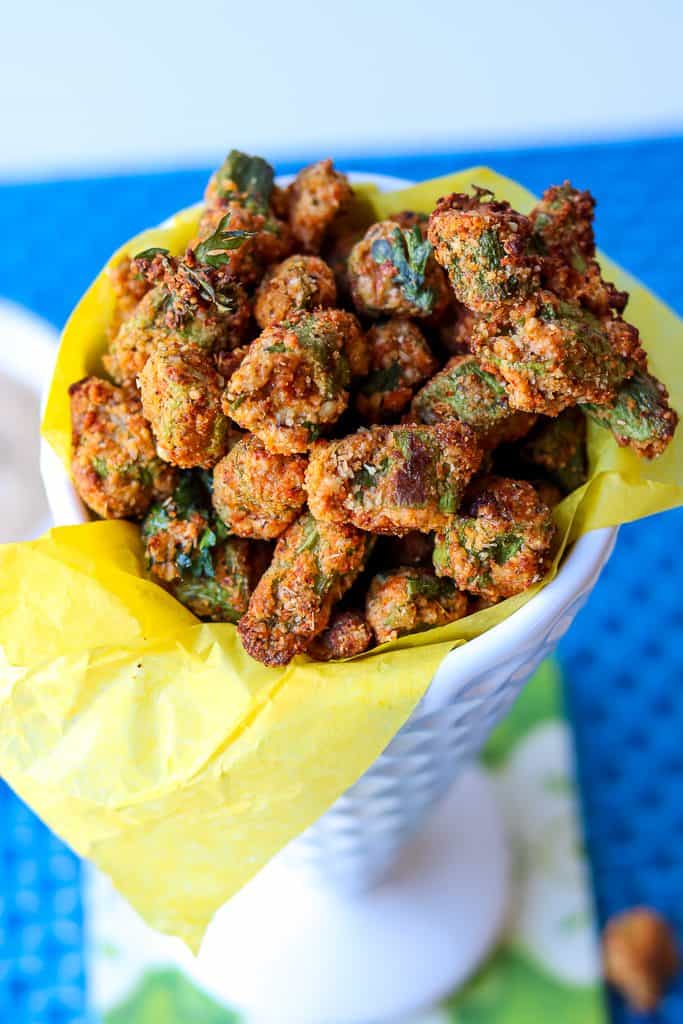 Okra is spicy and fried, and the people of Haiti love to eat it. They enjoy it in communal ceremonies and as induvial families both.
Okra absorbs many types of flavours. Okra has a slimy, silky texture and soft when it touches the tongue.
Peanut Butter Recipe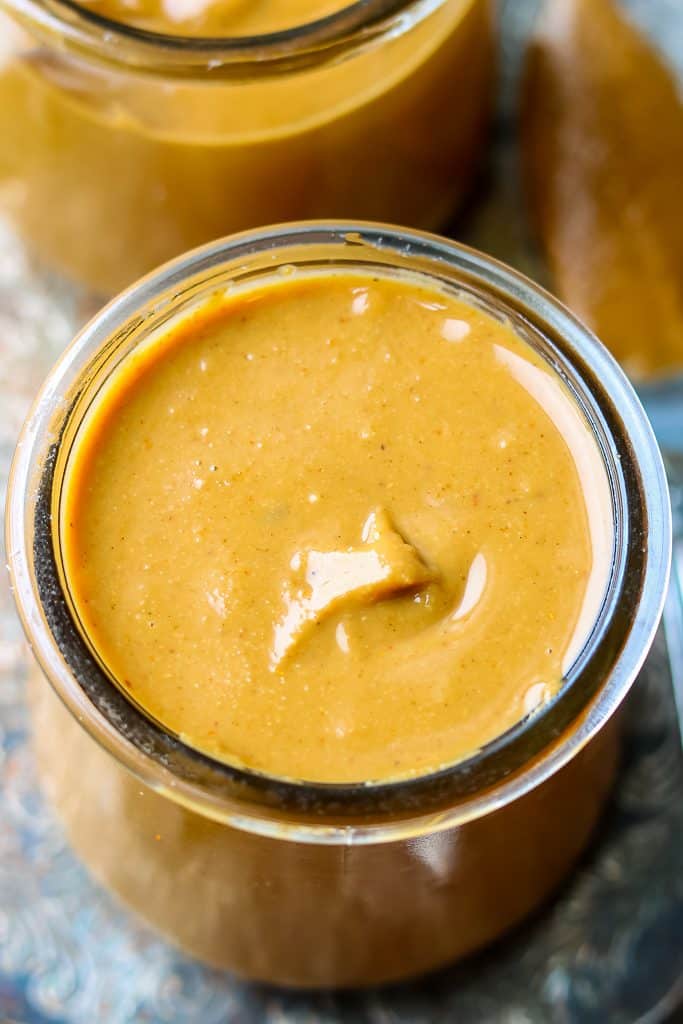 Haitians have to take arduous trips to the gigantic mountains; they have to walk miles on their foot and they have to bear this daunting journey far longer than our imagination.
To endure and bear all this one has to be strong enough to bear all these. Peanut Butter recipe is a healthier food and energetic recipe for the Haitians.
They often enjoy banana with peanut butter or apples with peanut butter. It used to make from the Unsalted peanuts, Honey, Cayenne Pepper, Peanut Oil, and much more. These combined ingredients when mixed prepare a creamy output fun to eat.
Caribbean Chicken and Rice Recipe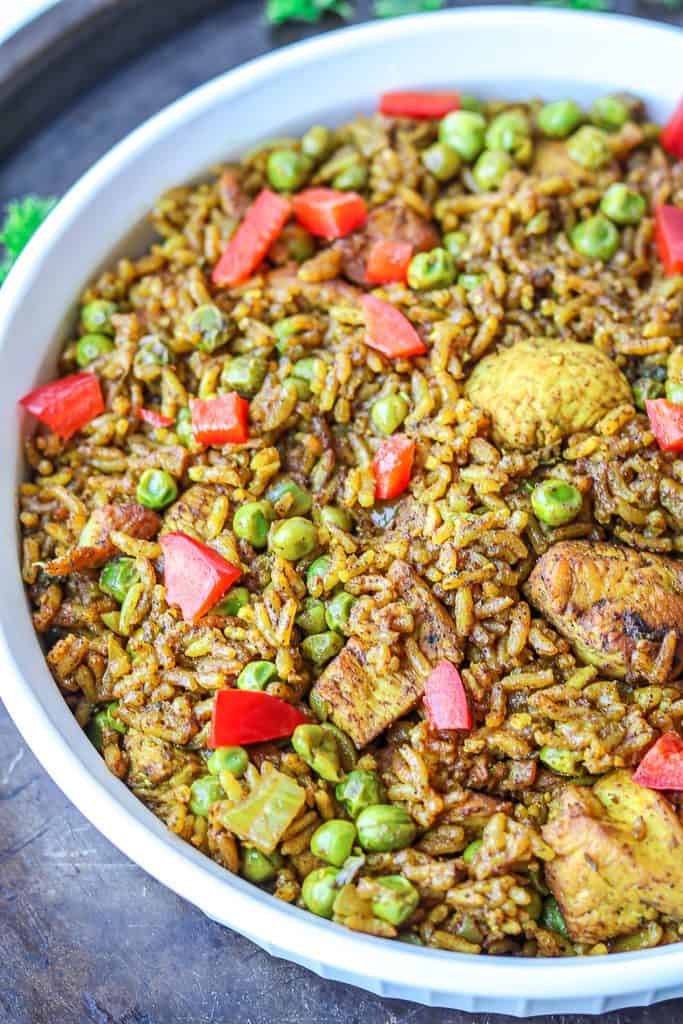 This is delicious Haitian food that they devour and serve throughout the year. The mixing of rice in the fried meat adds taste and flavor for which visitors and guests become insane. The Caribbean chicken and rice recipes are low in calories and are easy to prepare. This is a mixture of Pantry, spice cabinet staple, and refrigerator. Have a pot of Caribbean chicken & rice recipe now and devour it amusingly with your family.
Haitian's Chicken Tacos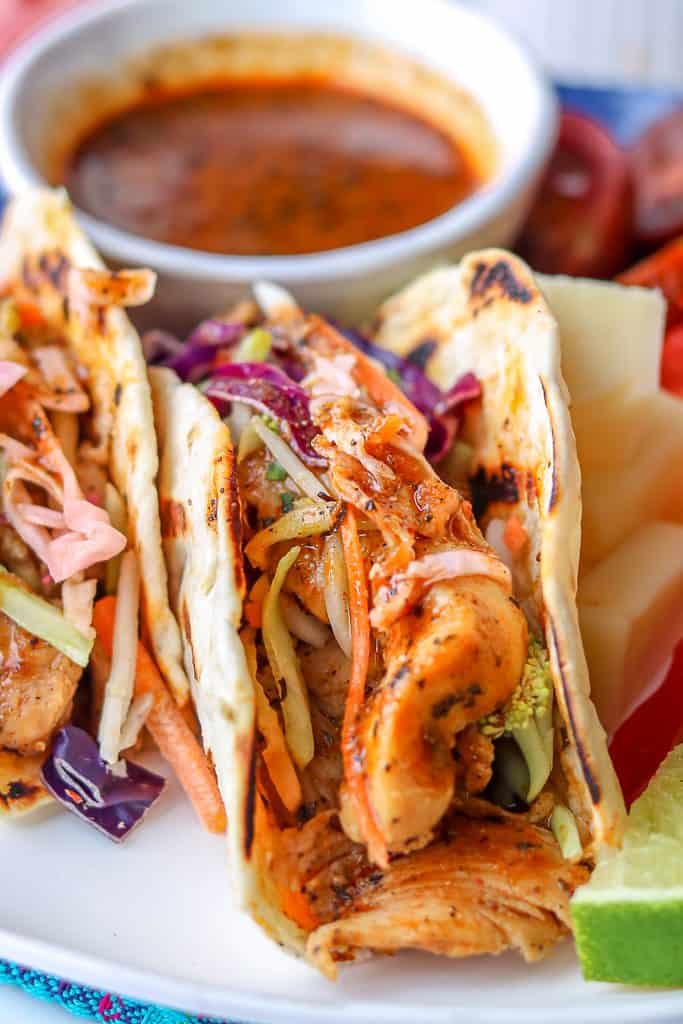 Haitians are insane and have an intense predilection for a variety of foods. They prepare different types of foods to make their culture rich in all respects.
This struggle leads them to prepare Haitians Chicken Tacos. This is juicy, having thigh strips of chicken and on top, they have refreshing pikliz.
The combination with the pikliz adds immense taste and flavour for which people insanely compete.
Often the Haitian Chicken Tacos is served with the Marinated Tomatoes which adds beauty and coherence to the dish and makes people more interested in this dish.
Don't miss your ones and take it to today or prepare it in your home to take the full out of Haitian's taste.
Bannann Peze (Haitian Fried Plantains Recipe)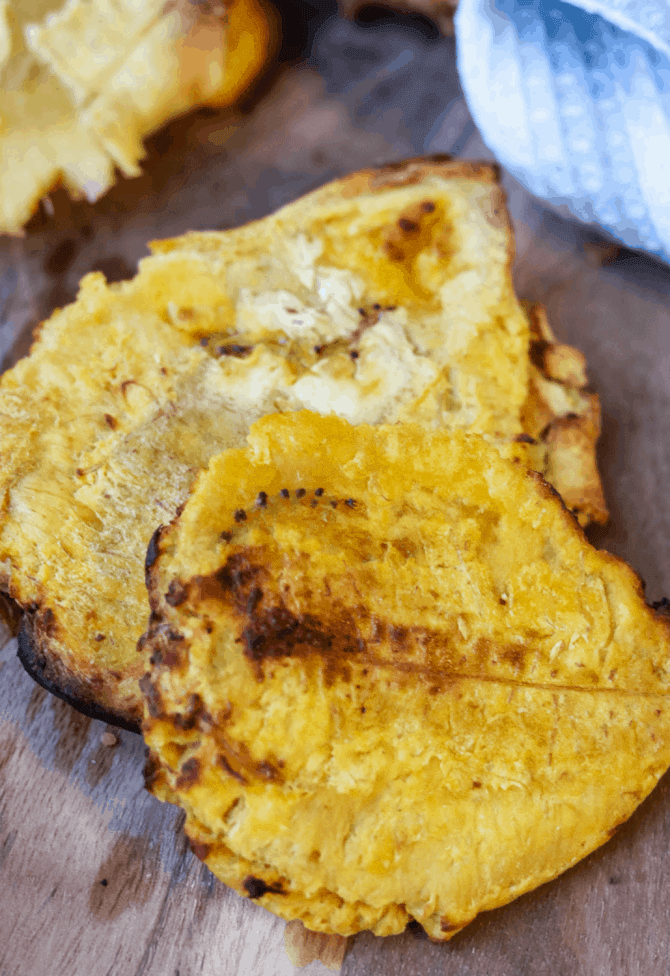 Feeling hungry? Empty Dummy? No Energy?
Don't worry. You'll find the Bannan Peze worth eating and sharing. This cultural food and tasty dish are often eaten excessively.
It has a crispy outer layer with deep-fried plantains. They are healthy, easy to prepare, and easy to serve the dish.
The crunch and crisp when combines give a blissful taste from you can't escape. If you would taste it ever, you'll want it again and again.
Air Fryer Turkey breast Recipe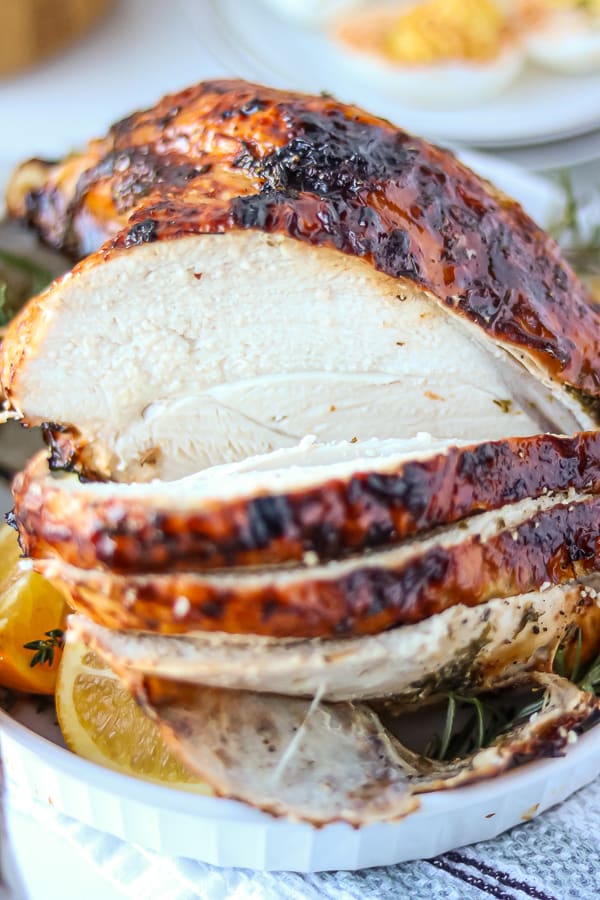 Imagine all the tastes you can, but the taste of Air Fryer Turkey breast will contain all the tastes one can imagine.
It has flavors from the butter, herb butter, and much more than this. This tasty dish will make you its addict and you want it again and again forever.
Haitian Meatballs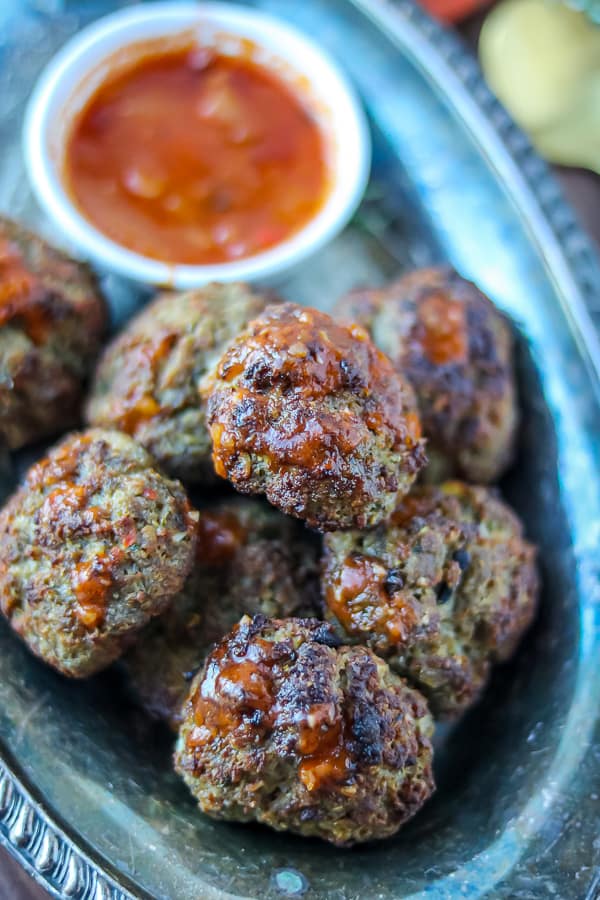 This is a pervasive culture of all countries to prepare balls for different things. This phenomenon of making balls of different meats reveals many things about the collective predilections of the world.
First, it is amazing to make balls of meat and it contains the taste in every bite and in every element of the balls.
Haitians make the meatballs and eat it with their family members and share it with friends and colleagues.
The homemade meatball is usually prepared with tomato sauce and used to serve with the pasta, subs, rice, and zoodles.
This combination adds tastes and variety to the existing dish, which makes them more enthusiastic to eat it and share it.
Braised Oxtail Stew Recipe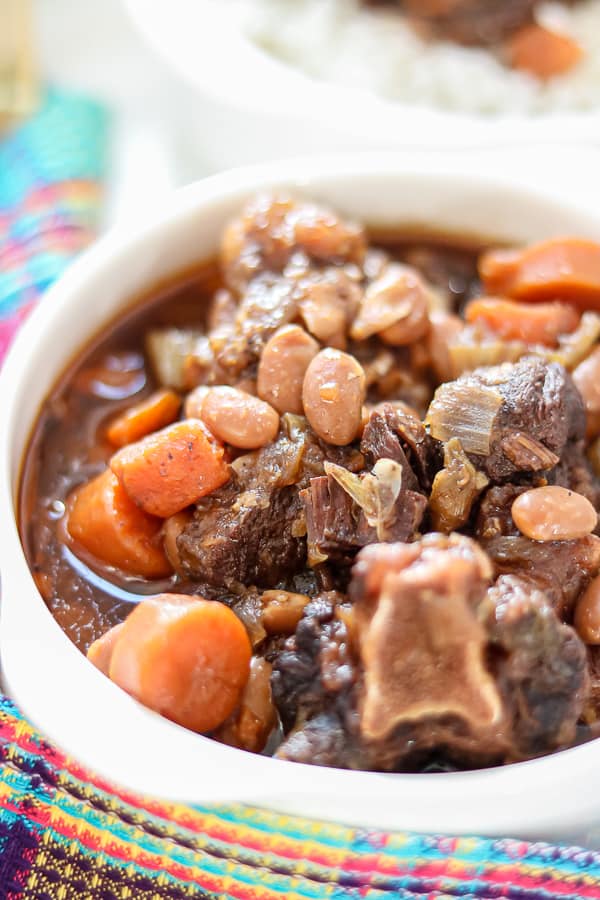 In some religions, it is a ritual to eat the meat of ox and cow. Such as the Muslims all over the world eat it in communal in their annual events.
In a similar way, some eat other types of meats. Haitians have their exceptional and beautiful and eye-enchanting culture rich with cultural traditions and novel ways to make things even better than ever before.
If you have poulet en sauce over rice and chuck roast, then it is a tasty thing to have ever. Healthy eating is a symbol of a healthy life.
The oxtail and Caribbean peanut along with the tomatoes make a perfect dish that is spicy, smoothy, and tasty to eat.
Plantain Cake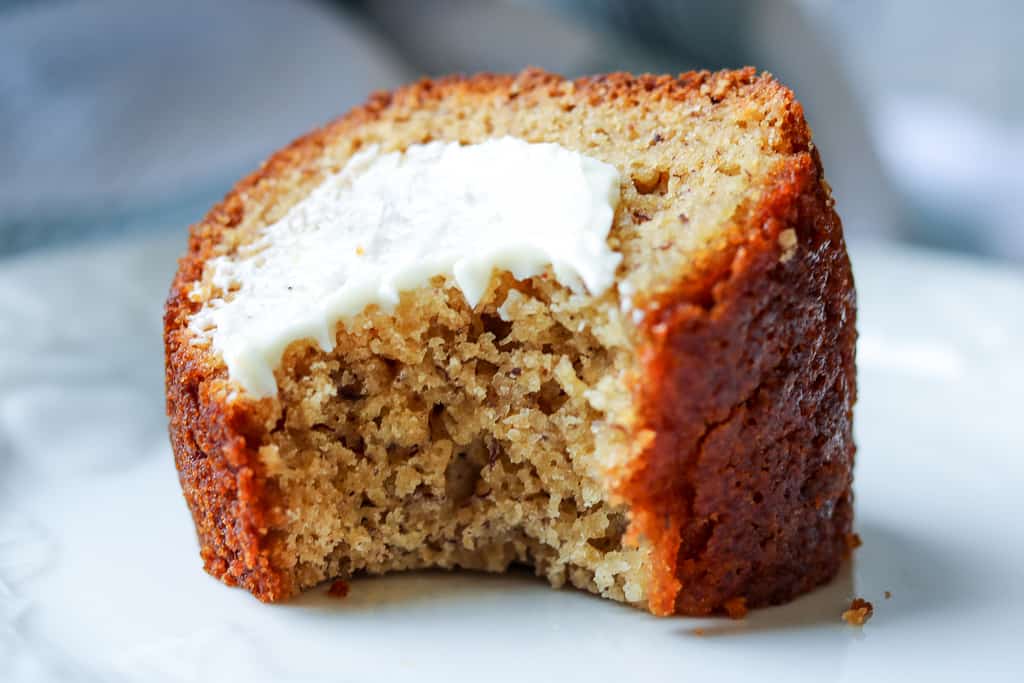 Sweet is pervasive and culturally favoured all over the world. If you don't know about the Plantain cakes, then you're in great trouble and prepare yourself for a big treat.
The Plantain Cakes first boiled, then fried, and then baked. It is gluten-free and tasty to eat.
It is often served as dessert and other times it's served as the bread. In either way, people love to eat and love to share.
People eat lots of Plantains in Haiti. They offer these desserts to the visitors, and especially on special happy moments, they prepare it to excite themselves and to make the environment as healthy, delicious, and beautiful as the Plantain cakes are themselves.
Conclusion
As Bernard Shaw said that there is no sincere love than the love of the food. I think you should accept this reality too.
People are insane in making new dishes every other day. They love to eat, love to share, love to serve. They make things as tasty, crispy, crunchy, spicy, and delicious as they can. They make them and then eat them in communal, congregations, and on mega-events such as the carnivals in the Haitians and similarly in other parts of the world according to their events.
Haitians despite facing a disaster, extreme poverty, and debilitated infrastructure keep up their struggle to enrich their culture with different delicious dishes.
Either you love to eat meatballs, spicy, juicy Peanut butter, or crunchy Benenne Pezze you can find these all varieties of dishes in Haiti.
The cultural enrichment comes from a diverse range of things, such as the annual events, the social circles, the famous debates about in the year, and the varieties of the food and the different sports.
Haiti shows that we are interesting people who enjoy the cockfight, we the cultural people one unit which they used to display it, in carnivals, and they show through their varieties of food dishes that we are in our abilities to prepare as much different dishes as possible are at the epitome of taste and deliciousness.
The sweet of the desserts, the spice of the fried chicken, and the crunch of the Benenne Pezze all leave an indelible mark on the heart of the visitors and the people who taste these dishes from the Haitians.
Come and see how rich the Haitians are!